Custom
Ride It has become a very popular choice for custom kits and we have produced some striking and unique designs for various teams, riders, clubs, businesses and social enterprises. Whether it's Enduro, Downhill or XC you ride we can meet your needs and produce a kit that you will be proud to ride in.

You can choose either full custom or our popular semi-custom option that takes our standard design and gives you the choice of any colour scheme you want, then we will incorporate your graphics/logos into the design. All graphics are applied using dye sublimation which means that they are dyed into the garment as opposed to on top so your kit is made to last and looks much more professional.
Another plus is that there's no minimum order quantity so if you're a racer wanting a more professional look then we can tailor for that too.
Examples of our work are below.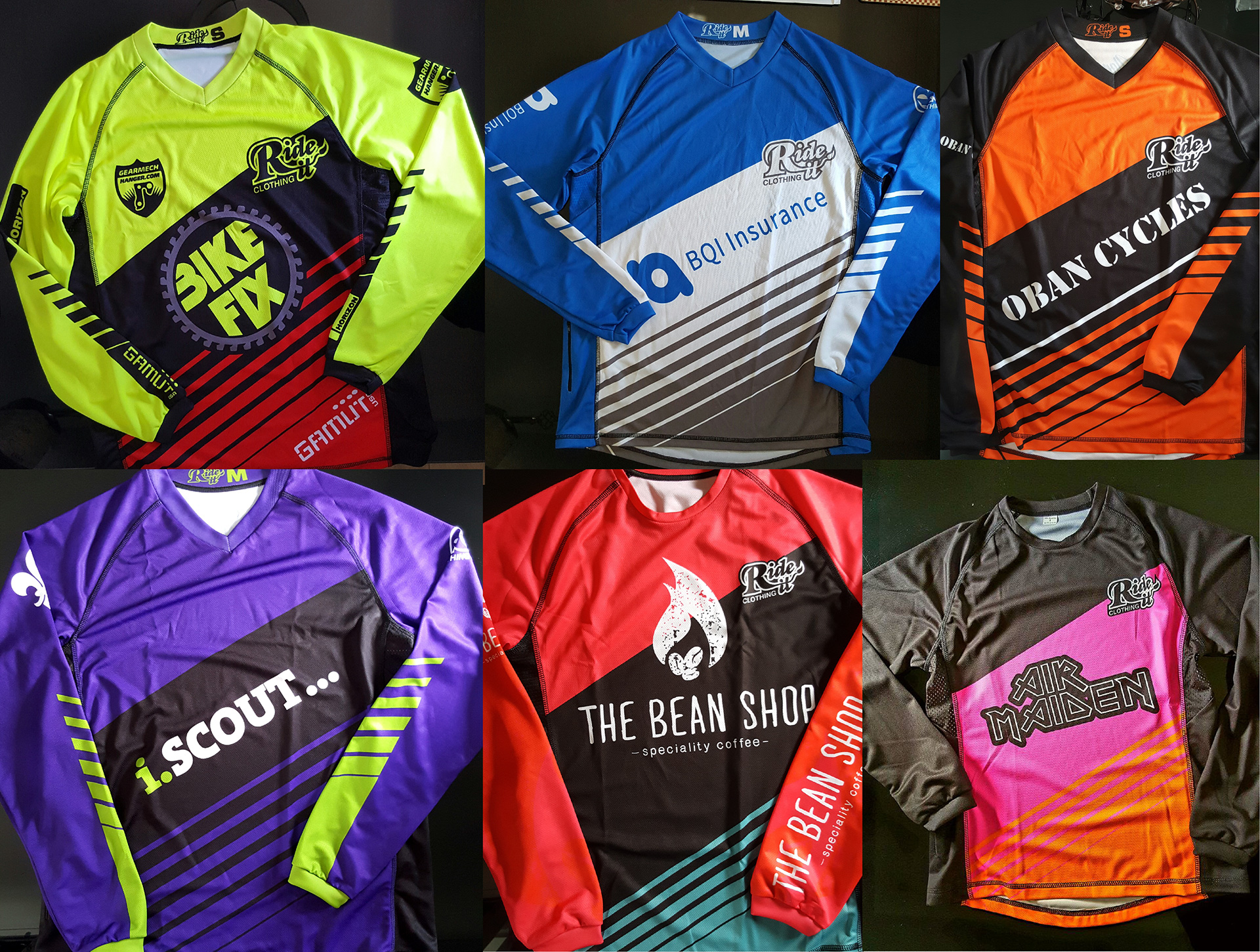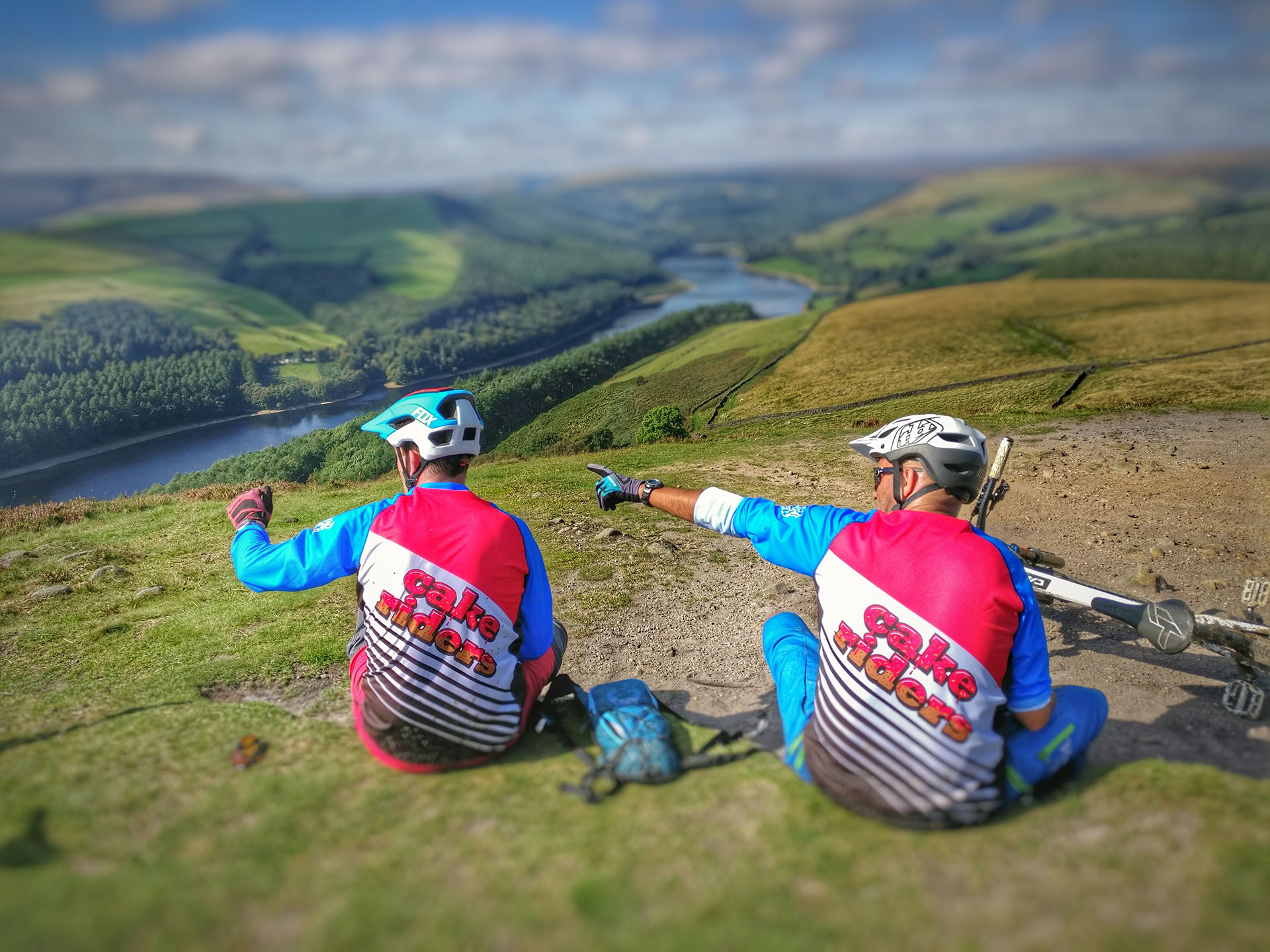 We love to get creative and will happily help out if you need a logo or other graphics made to put on the jersey. This Cakeriders project was a lot of fun, we made the cake like typo with 'hundreds and thousands' on top and the little mascot Charles Gnarles on his rig (pic below).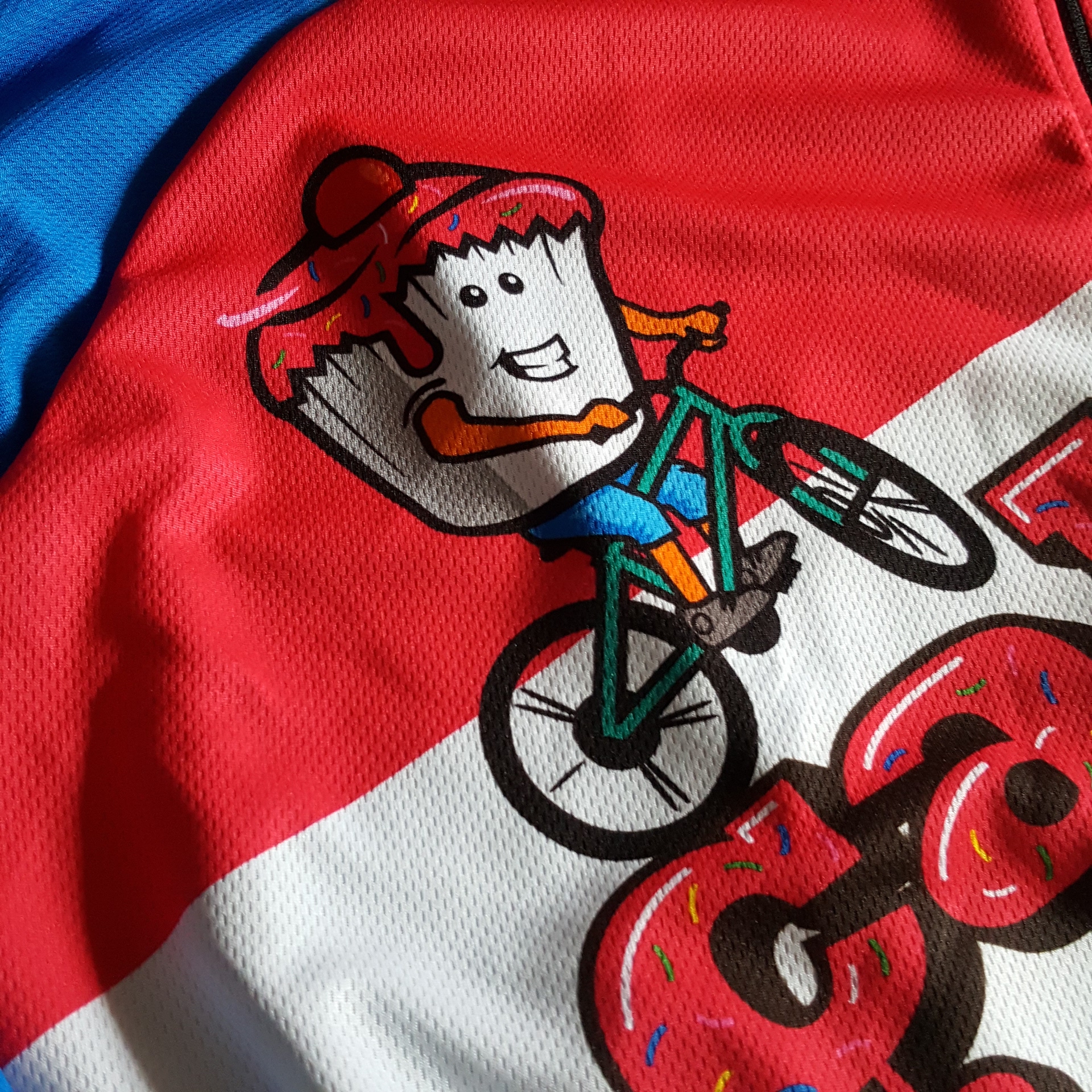 We can't confirm reports that a Ride It jersey makes you a faster rider but we are seeing more and more of them appearing on the podium ;-)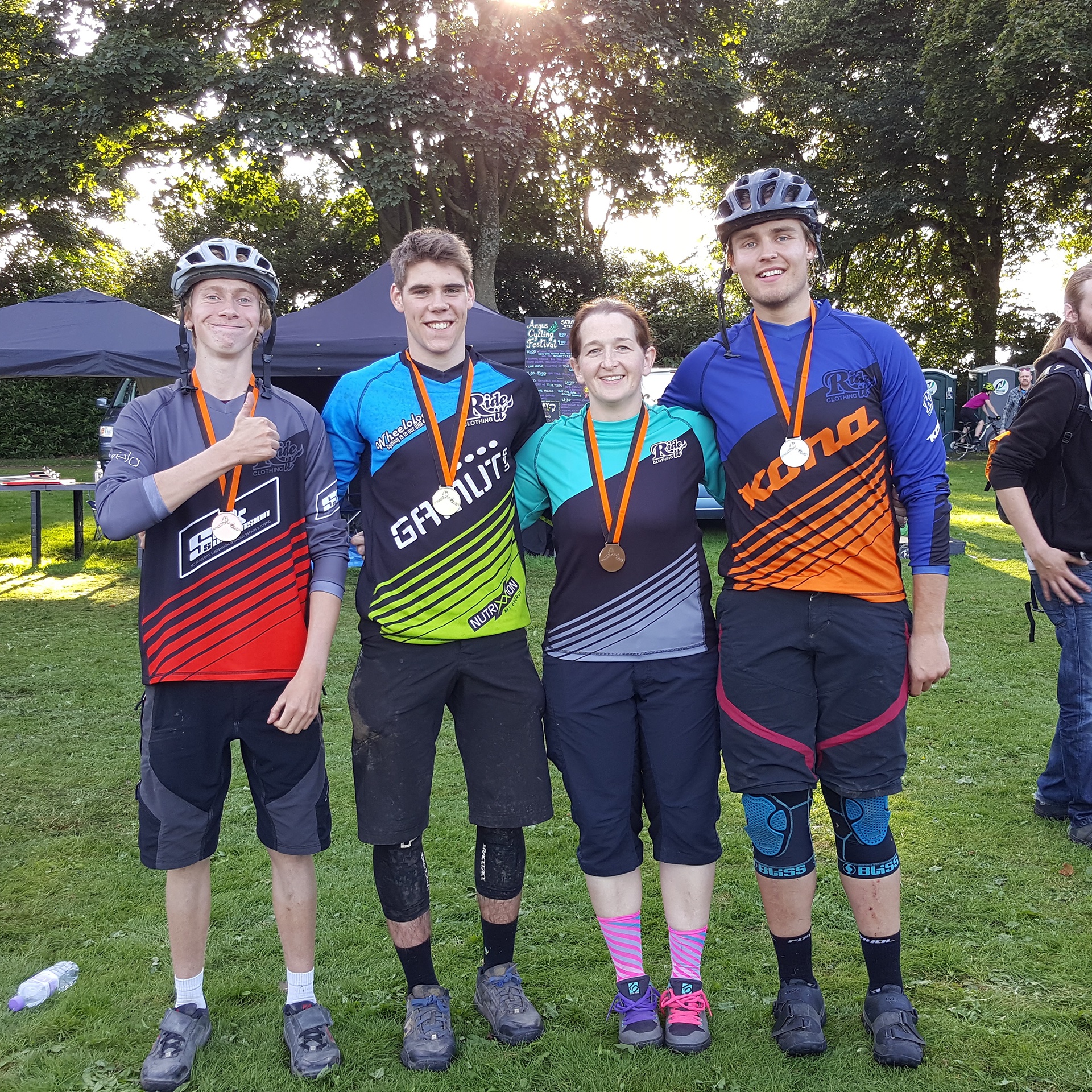 Full Custom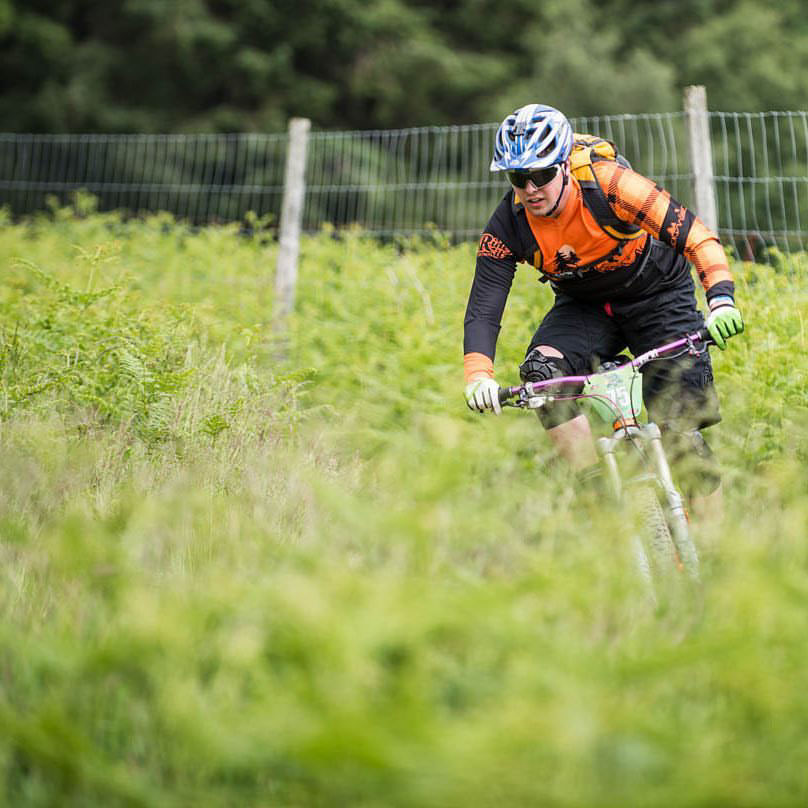 You also have the option of going FULL custom, having full control over the design. If you need help with the overall look we can do that for you. One of the most popular examples is one we made for Muckmedden Events with its recognisable tartan sleeve (pictured below) it's a great example of how creative we can be. It's also proven to be a great marketing tool for Muckmedden as well as ourselves.
Cross Country style jerseys are also available, this one was for Real World Riding. We created the logo and the tartan for them so we're pretty proud of this one. too.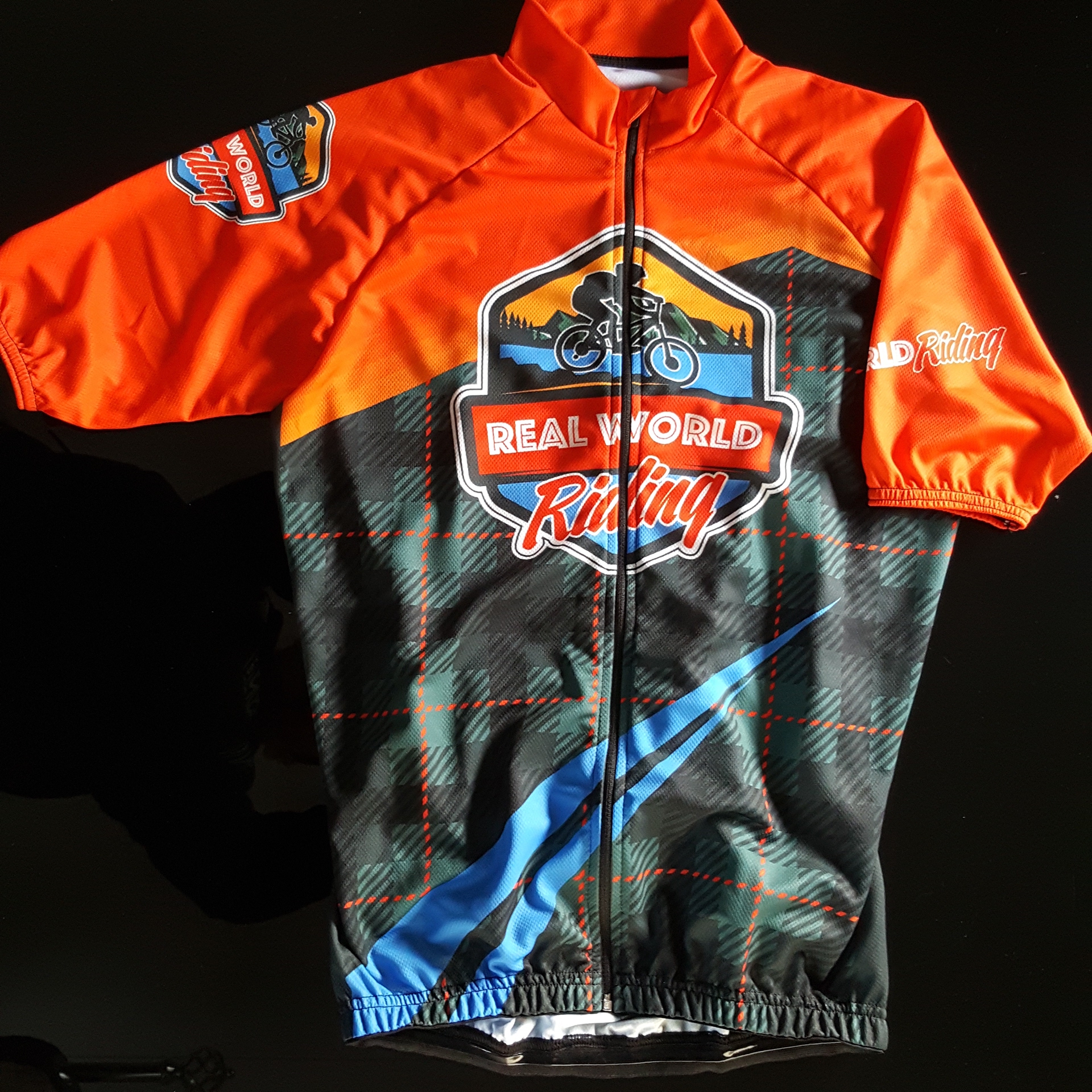 The devil's in the detail.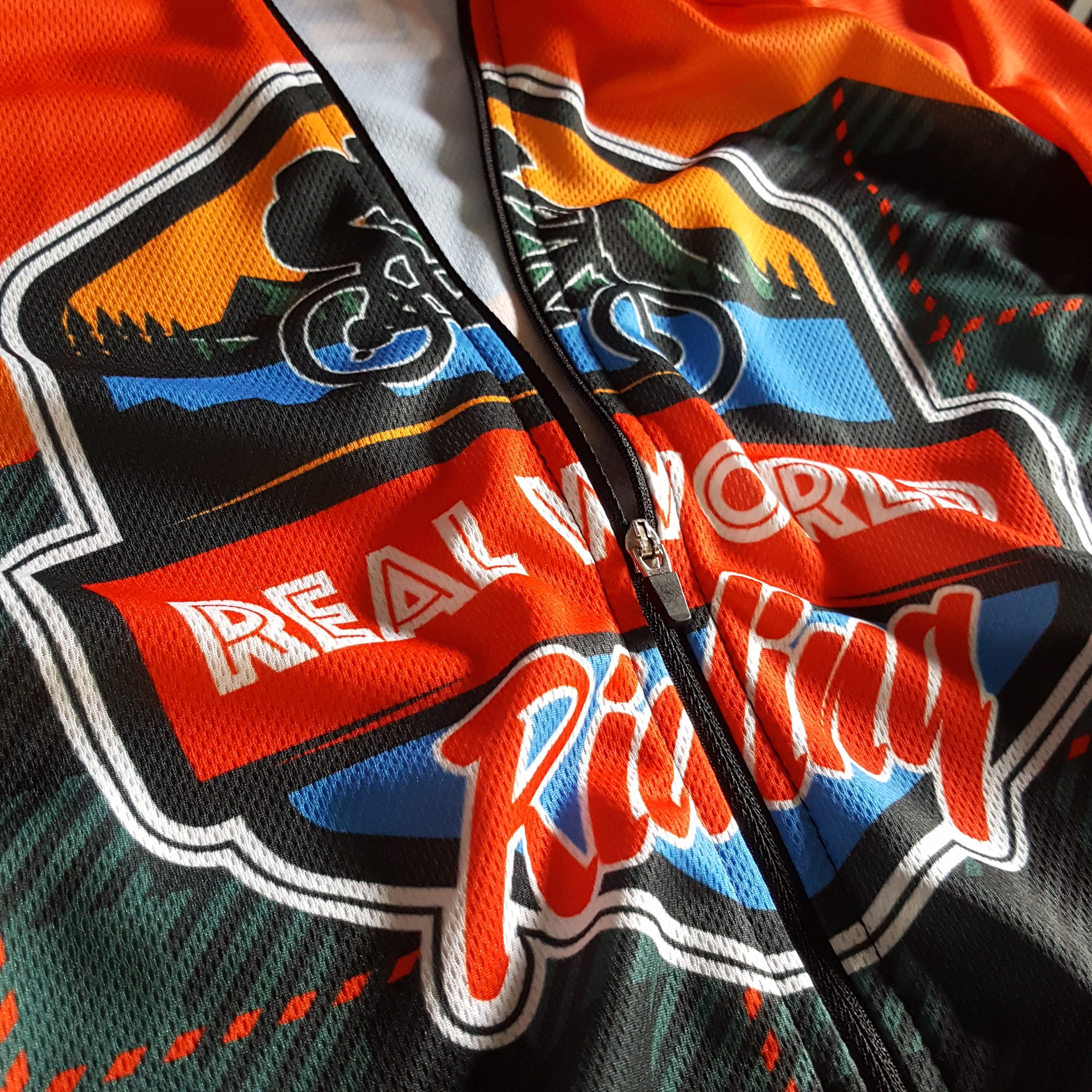 The MRG design is pretty 'off the wall' but it fits with their fun outlook on life as well as biking. It's a love it or hate it look but I'm finding everybody loves it, including us!
Our own Team Ride It mascot Gruff is popular and I've been happy to let others enjoy having him on their jerseys. Everybody that wears one of our jerseys is a Ride It rider at the end of the day, including Pee Stained Hobo!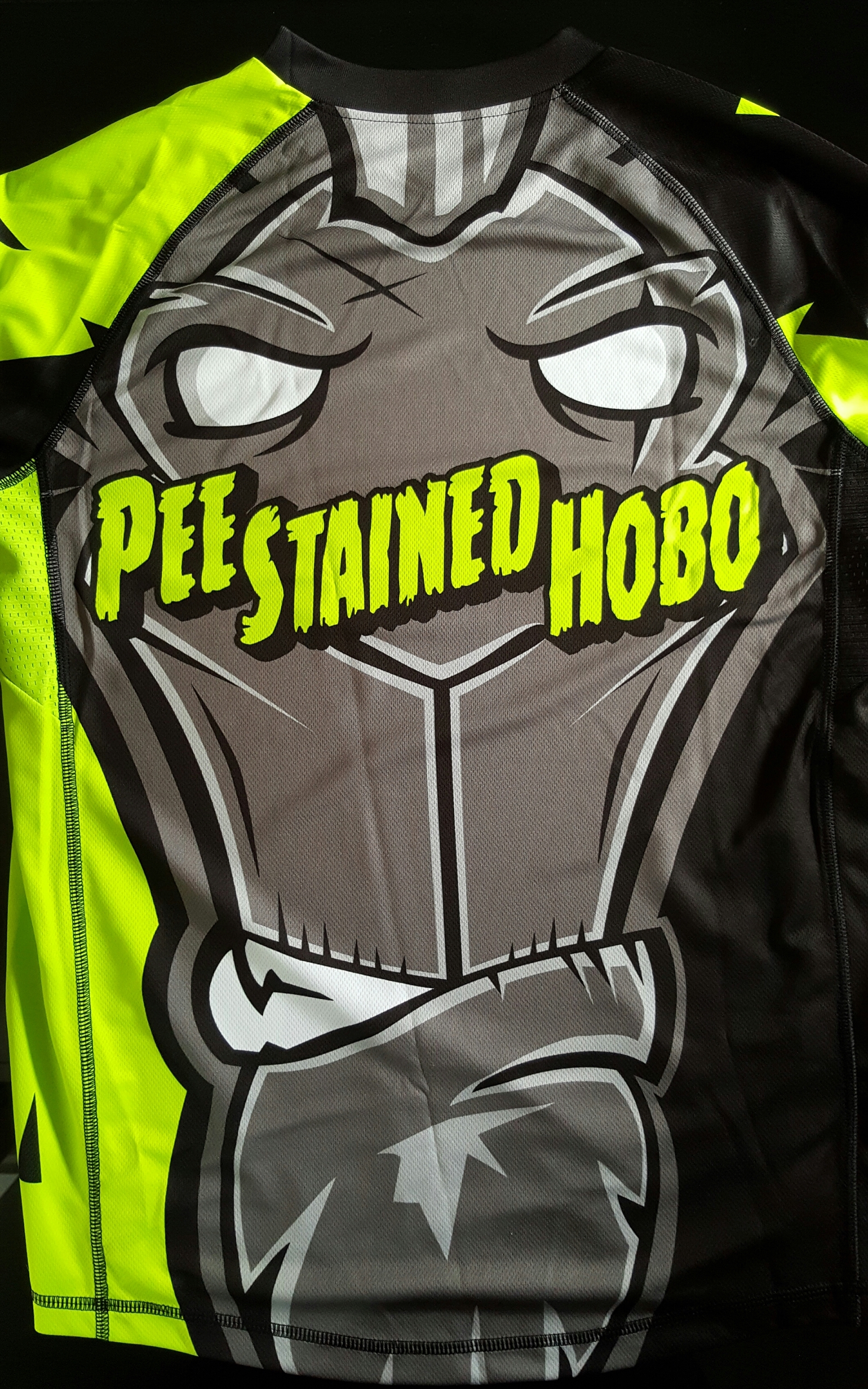 Oh did I say we also do shorts to match?
If you're after custom kit then we can offer you not only a great look but also very high quality and comfort at an affordable price. Get in touch via the contact tab at the bottom of this page.

Check out our Instagram and Facebook pages for regular images of our latest work.
Pictures courtesy of PK Perspective and Oot n' Aboot Photography
Below is Stephens Racing rider Lewis Summers sporting his custom Ride It jersey in this awesome video from Martin Macleod.
Lewis Summers DH 2016 from Martin MacLeod on Vimeo.